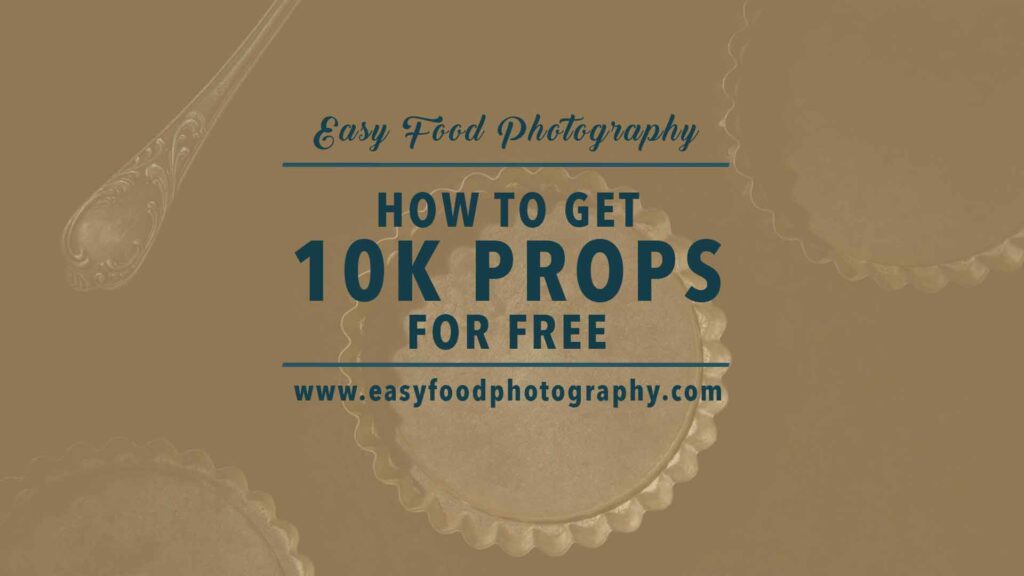 I'm sure you read the headline and now you think "No f**** way" he must be kidding: Am I right? But I assure you I'm not kidding. There are thousands and thousands of options around you for no cost. Just follow the reading.
You probably know that situation when you start as a food photographer: every here and then when you are in town or when you strolling around the web and you see stuff somewhere you think "How can I use that as a prop for my next shot", do ya? I exactly know that feeling. We are all the same. But do yourself a favor and DON'T buy this stuff. You don't need it, because everything is already in place.
The average European household owns 10.000 items
A hundred years ago shortly before World War I, the average German household had 180 things in their ownership.
Nowadays according to research, we crammed our homes with nearly 10.000 things in an average European household. And if you are from the US – congratulations – you peeps over there have in average 300.000 things at your home if I believe the Los Angeles Times.
That's insanely crazy. But never-mind. We don't talk today about carbon footprints and how bad that is for our environment here.
We are talking about an incredibly easy approachable prop resource to create your stunning food imagery. So get up and have a look around your home. You will amaze yourself what hidden treasures are somewhere in boxes or chests in the attic or under something. You just put it away long ago and never thought of it since then.
That's our human nature. Hoarding things because we think we could use them later on somehow for something. And that's true. Now is the moment to bring it back into the shiny spotlight and throw it into your scene.
Props give your shot authenticity
Props are helping us to create a nice and convincing setting and create the story to sell the product. In conclusion, you should think about props when you are planning your shot and ask yourself a bunch of questions: What kind of food are you gonna shoot? Which mood do you wanna use? And foremost: Which setting do you wanna create? What is your story? And the props will help you to get there.
Go grab some stuff
I would recommend going slowly through your boards and shelves and even having a look in your children's rooms. I bet a dime that you will find some really stunning things you can use in your upcoming shootings.
It can nearly be everything. Maybe you find an interesting backdrop, an old granny cup tea set, some old family pictures, some Indian god statues, some fancy table sheet, or some Russian doll.
There are plenty of thinkable items you can find somewhere around your home. It only depends on your taste and your very own mess at your home. So go find and get them.
It helps to find your signature props
One good thing if you start using some personal items in your food photography will help to make your photos a very personal thing. You will grow a very personal style with them. And that's making your food photography special in comparison with the completion (which I didn't believe in).
Be honest to yourself: Of course, you saw all these really nice foodie Instagram profiles with all these stunning food photographs and you wanna be like them. But be aware. You don't want to make pictures like them. You maybe love their style and how the food is looking or styled. But you don't want to get like them.
Food photography is about consistency on one hand and, which is even more important, about a very personal style. You want to create food imagery that makes you unique in the market. That's what clients and agencies are looking for.
The best approach is using props no one else has access to. It's that easy. These personal items will give your food images a very special and unique signature. And that's what you are going for.
Find your props and create a story around them
Once you found some interesting item at your home in some hidden chest, you should start to think about creating a story around it.
We are all human beings. And we are all triggered through emotions. So when it comes to props – they really matter. Because they are helping us as a food photographer to get that emotion sold. Use it to create a strong story around your food.
For instance, if you found an old sieve think maybe of a baking scene where you can put it somewhere around your cake or take it to create some frozen motion when powdering the cake with sugar. Just to use some cliches.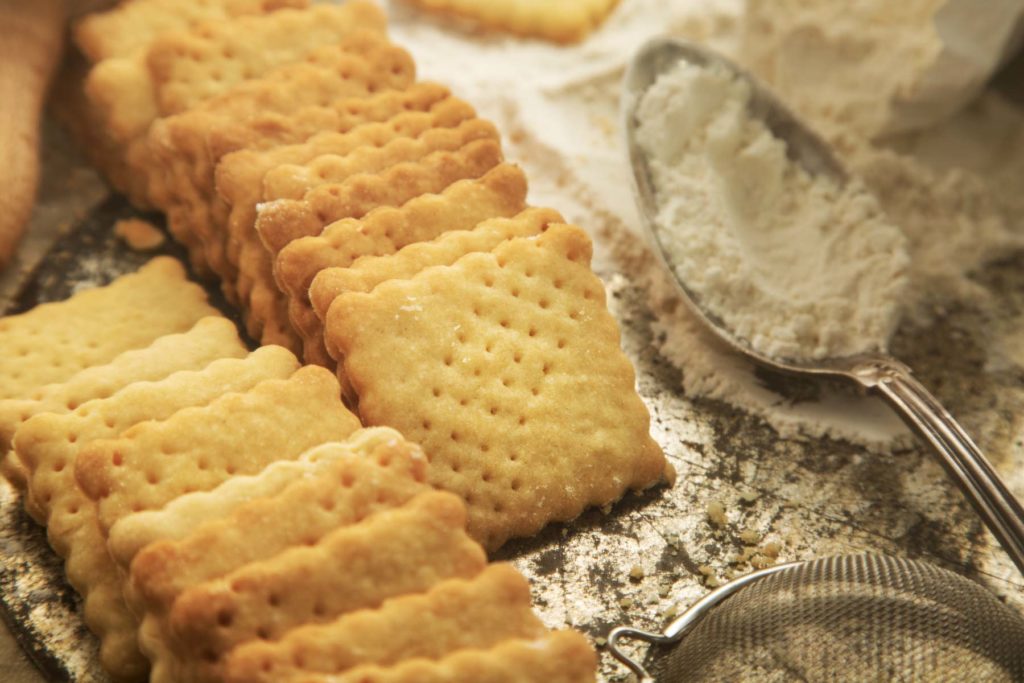 The props you will find are the perfect catalyst for your storytelling. You don't need much to tell a good food story, but a special prop will help you get there.
And it helps you to find your personal visual grammar to create your very own signature. If you want to learn more about how to tell a good story in food photography you could give my article about storytelling a read. Picture of butter cookies on a table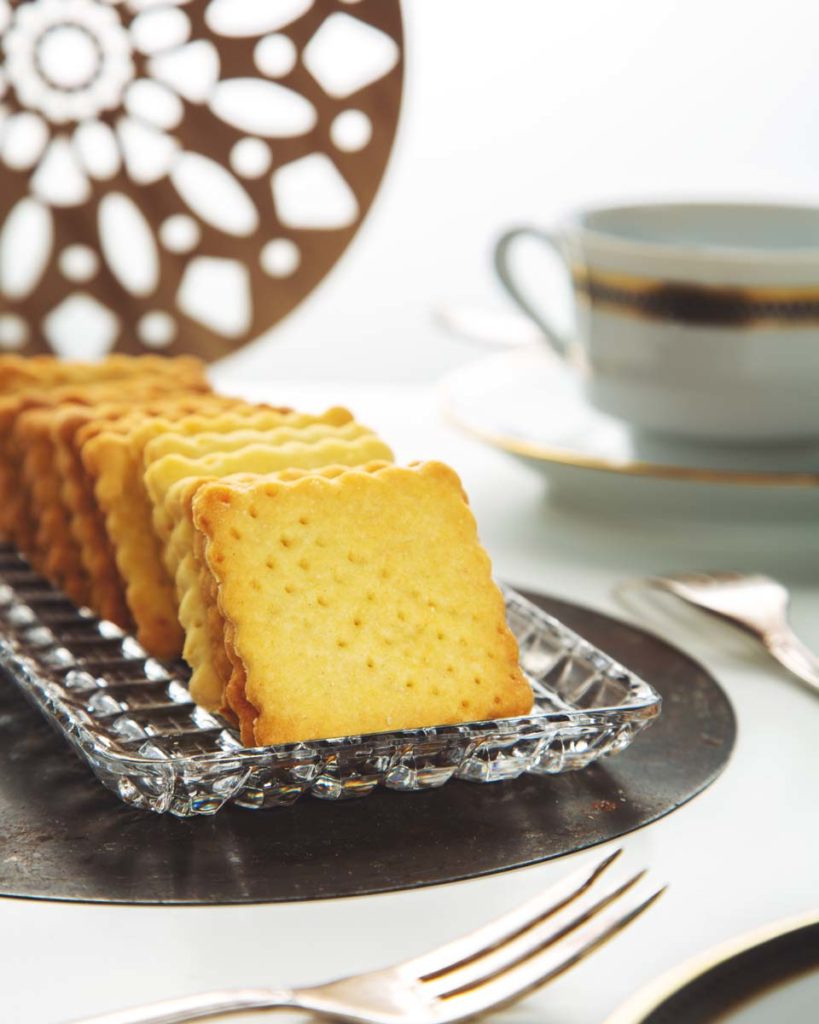 The Game
Now that you searched for possible props around your home what are you doing with them? I mentioned that already in this storytelling post. There is a game I heard from Rob Grimm, a gifted food photographer, and educator at PRO EDU.
Make yourself 3 boxes. Each box represents a location, a character, and the third a meal or a beverage. Now you make yourself a few cards for each category and put them in the right box. Now you pull one card from each box and you get your character-driven story.
Instead of the meal/beverage box, you could change that into a prop box. And think later about the meal or beverage. And voila: You have a storyline with your newfound signature prop. Now go and create something awesome.
Conclusion
When I first read that I own 10.000 items at home and that people in the US own on average 300.000 items in total I was astonished. That's a completely new way of approaching props.
Instead of thinking that we need to buy stuff, we should watch around if we can find something useful for our work in the things we already have.
The conclusion is that we can save some money if we go through the stuff we already own. Isn't that great! Go grab some stuff and make awesome images.
I'm really curious about what you will find and what your hidden treasures are. I would like to see your finished pictures. Share them on Instagram and tag them #easyfoodphotography so that I can easily find them. Take care.
Cheers,

HOW TO ACCESS 10.000 PROPS FOR FREE FOR YOUR FOOD PHOTOGRAPHY was written by EasyFoodPhotography founder and editor Alex Fuchs. Alex loves photography and good heavy stoner rock music. His food styling skills are restricted, but he is working on that. When people approach him saying "You can't do that" his maxim is always: I'll do it in a minute. He loves to be challenged. Follow his Instagram feed. You read "How to access 10.000 props for free for your food photography".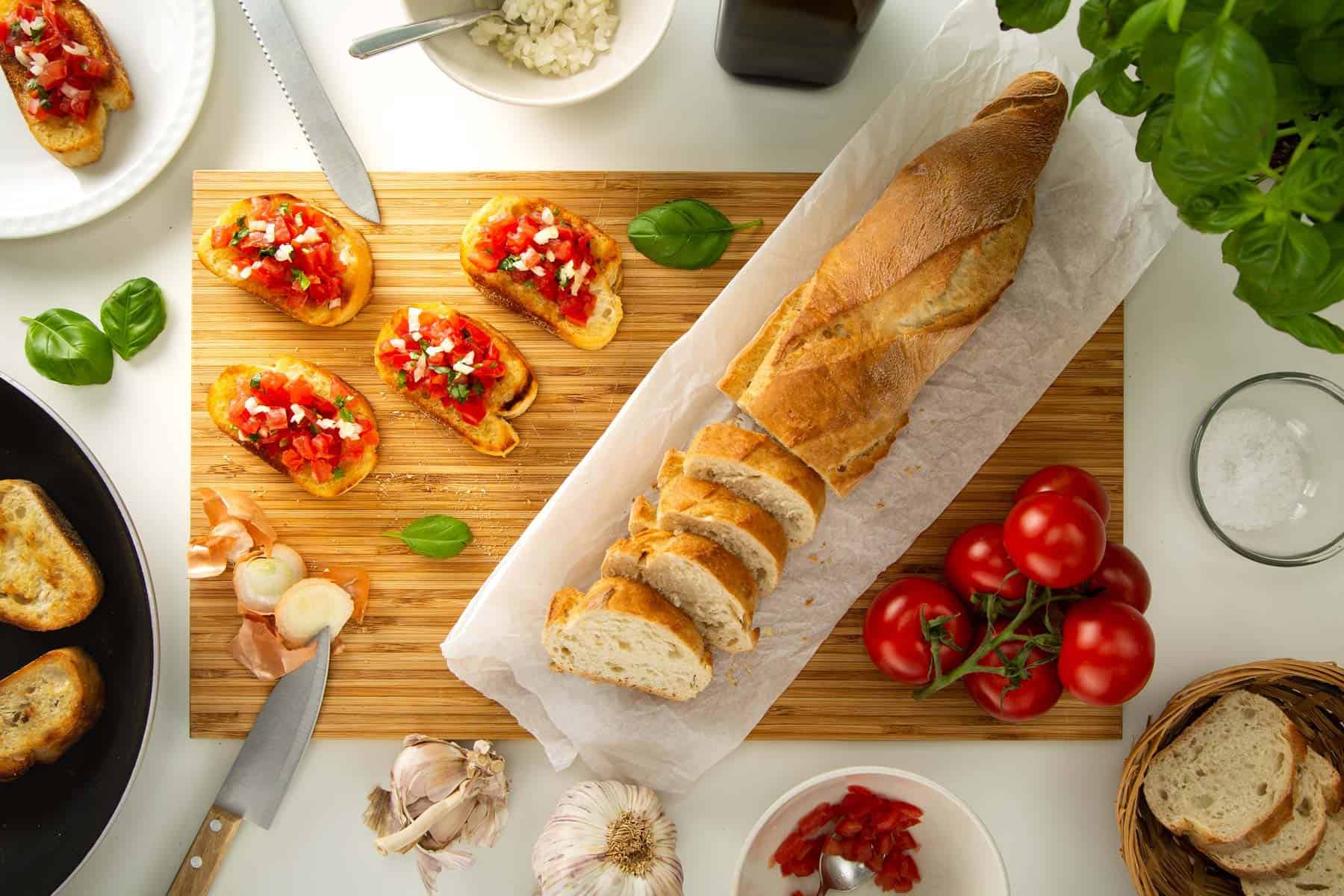 We all love a good story, don't we? The art of storytelling The basic idea of storytelling in food photography...
Read More
Feel free to subscribe to my newsletter.
I will keep you updated from time to time.
Summary
Article Name
How to access 10.000 props for free for your food photography
Description
Props, along with food, are the most important accessories for a food photographer to tell the story. Learn how to find thousands of props for free.
Author
Publisher Name
Publisher Logo